Jillian Braided Quarter Strap Sandal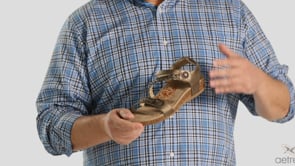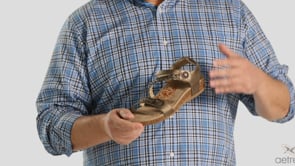 Recommended for
Narrow Feet
Plantar Fasciitis
High Instep
Arch Pain
Flat Feet
Hammer Toes
Bunions
Heel Pain
Wide Feet
Ball of Foot Pain
Metatarsalgia
Jillian Braided Quarter Strap Sandal
Our #1 best-selling sandal for a reason. The Jillian is constructed with Aetrex Signature Arch Support that is strategically placed to align your body. This fully adjustable sandal features memory foam cushioning, strategically placed straps to help relieve bunion discomfort, a padded heel for extra comfort, and an ultra-light cork midsole to help make it much easier to walk around all day. The signature braided detailing makes the Jillian both comfortable and stylish for all your summer adventures.
The Aetrex Orthotic System is Built-In to every pair:
Arch support helps to stabilize and align feet
Arch support helps to relieve common foot pain & plantar fasciitis
The memory foam footbed provides cushioning & comfort
Details:
Adjustability: Hook & loop closures
Upper Material: Genuine leather
Midsole Material: Memory foam and ultra-light cork
Footbed Lining Material: Soft microfiber treated with antimicrobial technology to help fight every day odors
Outsole Material: Blown rubber for lightweight durability
Removable Insole: None
Heel Height: 1.1"
Met bar pod to help relieve ball-of-foot discomfort
Padded collar for extra cushioning
Product features
Product features
Arch Support
Designed to help support natural alignment, our unique arch support position, height and contour aligns in the proper place to help support our bodies from the ground up and helps to relieve plantar fasciitis and common heel/arch pain.
Adjustablity for Everyone
Easy to use, our hook and loop adjustable straps help accommodate multiple widths by being able to shorten or elongate the strap.
Ankle Stability
A strap that wraps around the lower ankle providing extra support and full adjustability.
Antimicrobial Technology
The materials have been treated with antimicrobial technology to help fight every day odors.
Bunion Relief
By strategically placing the straps, this shoe provides a void for bunions without any pressure or restriction and gives you comfort where you need it most.
Memory Foam
A material meant to cushion and conform to your foot, helping to evenly distribute weight and providing ultimate comfort.
Met Bar Pod
A pod on the bottom of the shoe that helps to relieve ball-of-foot discomfort or stress.
Open Toes
This type of shoe provides ample room for your feet and is beneficial for conditions such as Hammer Toes.
Padded Heel
Extra padding on the back of the heel helps to reduce discomfort or blisters while providing additional cushioning.
Wide width
Designed with stretchy materials and fully adjustable straps to help accommodate wider feet. In addition, select styles are available in wide sizing.