Men's Compete Orthotics - Insoles for Active Lifestyles
Earn points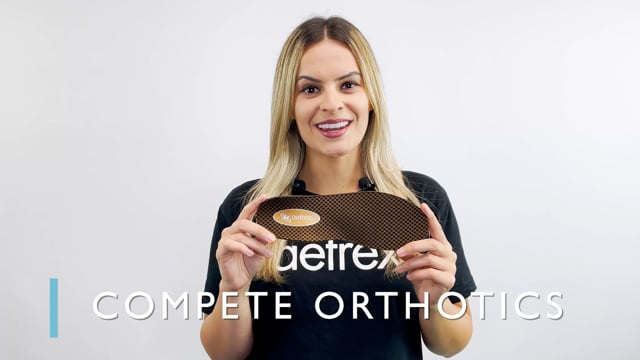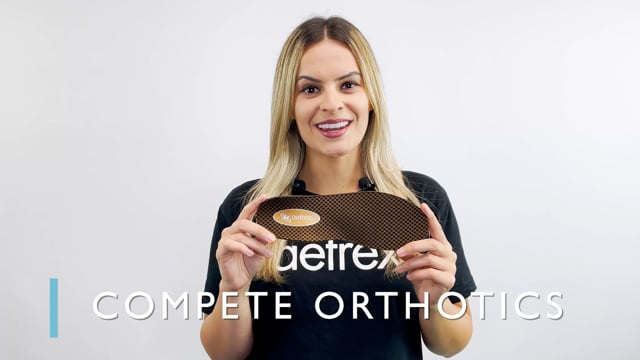 Recommended for
Arch Pain
Plantar Fasciitis
High Instep
Heel Pain
Shock Absorption
Men's Compete Orthotics - Insoles for Active Lifestyles
Aetrex Compete Orthotics are designed for active lifestyles, injury prevention and help to maintain overall fitness and health daily. This orthotic features our signature Aetrex Arch Support to help biomechanically align your body & help prevent common foot pain such as Plantar Fasciitis, Arch Pain and Metatarsalgia.

Details:
Top Cover Material: CopperGuard® antimicrobial lining
Center Cushioning Material: Pro-Shox® polyurethane to absorb shock and reduce impact
Performance Base: Aerocell™ polyurethane for high energy return
Insole Thickness: .2165"
Recommended for: Golfers, Hikers, Walkers and Everyday Activities
Best for: Golf Shoes, Hiking boots, Walking shoes, Everyday shoes, sneakers and boots
Product features
Product features
Cupped Heel
Designed to help cushion and stabilize the back of the foot so you can stay active on your feet all day.
Polyurethane
A high energy return performance base that helps with shock absorption and shape retention.